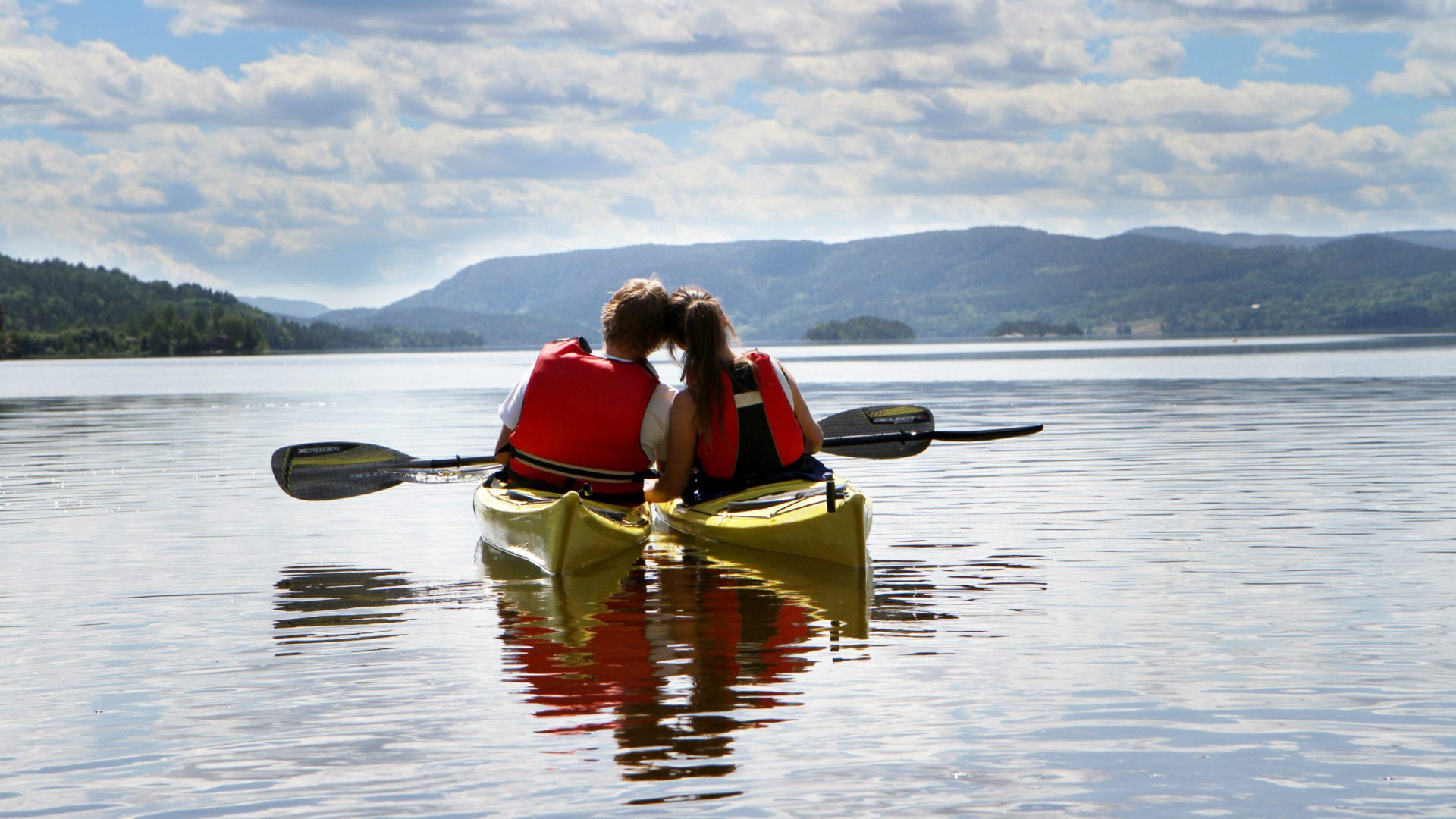 An idyllic, quiet section of the Telemark Canal.
Download your trip overview here:
Lunde to Hogga lock PDF
---
About the route:
Possibility of a detour up the Sko river. In the evenings there is often a good chance of seeing beavers.
NB! Important information about fishing barriers at Kjeldal.
The summer season is underway and the County Governor of Telemark wants tourists and others who live and travel along the Telemark Canal to have information about the facility established there. A separate information page about the fish barrier has therefore been included on the County Governor of Telemark's website. You can read this by clicking below.
---
Read more about the fish barrier here
---
Based on risk analyses, the County Governor advises against paddling through the fishing barriers themselves. There are canoe trolleys at tourists' disposal for transport past the fish barriers, so it is still possible to paddle around the area. Information posters have been set up at the canoe ramps with QR codes that make it possible to open both the home page and the information videos from a smart phone. This information explains the reason why the fish barrier has been built and provides information about paddling past the lock.
We hope this will help to create an understanding of the extensive work being done to preserve the vulnerable populations of large trout and freshwater pear mussels in the area. For tourists, it can also be interesting to know that there are rare species in the area and that the facilities that have been installed are intended to protect biodiversity in the Telemark watercourse system.
Continuous efforts are also being made to ensure optimal operation of the fish barriers. In relation to this, fieldwork and investigations may be carried out for use in reports. In the case of such work, information will be provided on the website of the County Governor.
Have a nice trip!